June 27 in a sports hall Complex of Schools in Sucha Beskidzka was a Third Edition of Suski Tournament of Boccia. The rivalries team 49 players took part in this, our team from the Association of Persons with Physical Disabilities of their Families and Friends "Prometeus". All the players presented a very high level, and the competition was extremely fierce. But it was not an obstacle for our team: Rafał...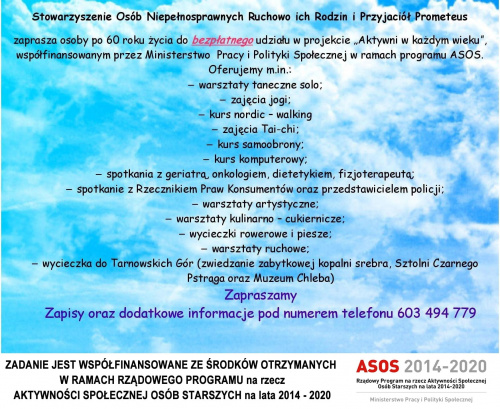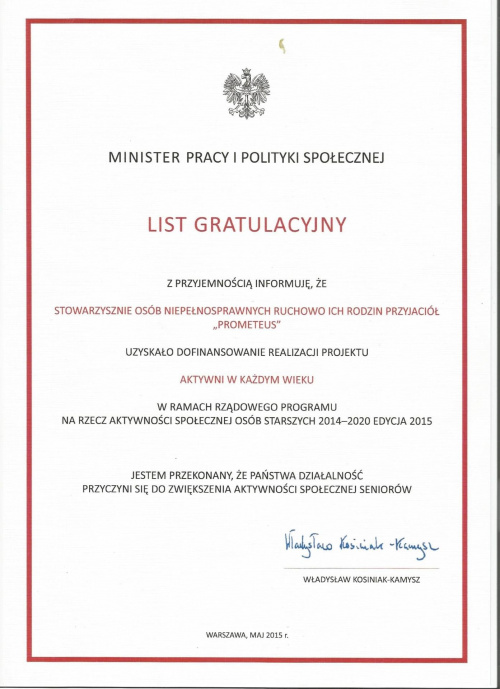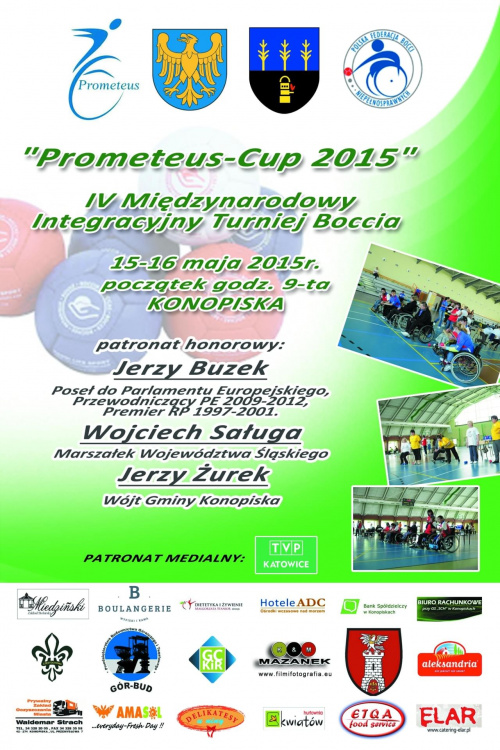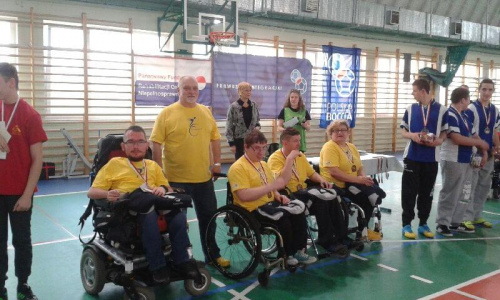 On the sports hall complex of schools No. 6 in Zamość 24-25 04.2015 competition took place Polish Cup Boccia them. Tomka Kłosa. The honorary patron of the event was Mr. President Andrzej Wnuk. Competitions were held in five categories BC1, BC2, BC3, BC4 and Recreation. 19 teams competed clubs from the whole Polish.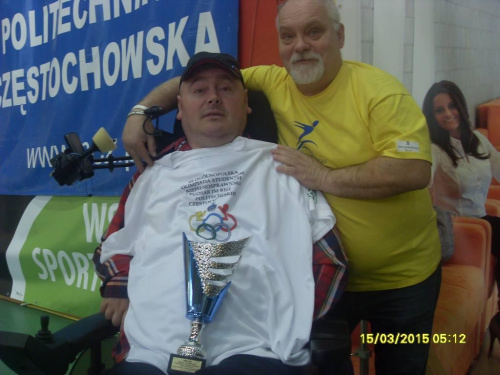 III National Olympiad Students with Disabilities
"The Cup of Rector of the Technical University of Czestochowa"
took place from 13 to 15 March 2015 in Częstochowa.
Today, the competition went on min. BOCCIA in Paralympic discipline, which was played integrative individually - OPEN (without categorization BC1, BC2, BC3, BC4) won our friend Zbigniew Bednarek Association of People with Physical Disabilities Their Families and Friends "Prometeus".
Congratulations!

Życie jest jedyną rzeczą, której warto chcieć.
Kto ratuje jednego człowieka,
ratuje cały świat...